Welcome!

Thanks for stopping by!  

Today I am creating a new gallery on this site that isn't watercolors. I recently taught a drawing class at Carnegie Hall in Lewisburg, WV and some of my students said they visited this site to see drawings, but there weren't any.  I promised to do something about that, so I am adding a 
Drawing Gallery
 which will display my pencil, charcoal and pen and ink drawings.  I'm starting with only a few but will be adding more as time go on.  Please take a look!
All artwork displayed on this site are my own original creations.  I do not copy anyone else's artwork nor will I use anyone else's photograph for reference, with the exception of commissioned work which is not for public display, except by the owner of the painting. 

Limited edition Giclee prints are available for purchase for most of the paintings shown on this site.  Some of the original paintings are for sale also. See Gallery 1 page for ordering information, or contact me by phone or e-mail.

Hope you enjoy your visit!  Please come again soon!

Also, if you would, please take a moment to sign my guest book just to the left of this text, or drop me an e-mail note about your visit.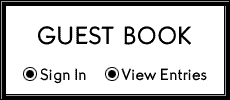 Housetops - Burford, England   

Image Size: 10" x 22" 

Limited edition giclee prints available.

Original Painting Not For Sale

Note:  This painting was chosen for Tamarack's 2011 "Best of West Virginia" juried art exhibition.  

Click on image for a large view in a separate window.